What's the saying? "The eyes are the window to the soul"? Maybe I spend too much time getting them right in my paintings but when done well, the subject comes alive! When that happens, I am spurred on to finish the painting. Here are the steps I use when painting eyes:
Step 1. Paint the iris color (burnt sienna in this example) being careful to save a highlight.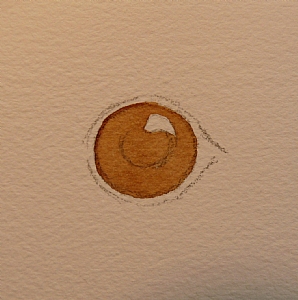 Step 2. Paint the dark pupil (payne's gray and burnt sienna) and outline the iris. Continue to save the highlight.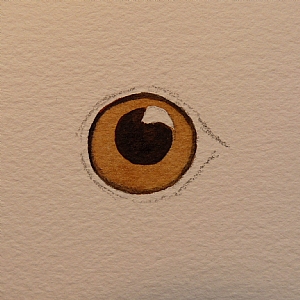 Step 3. Darken the iris at the top. The upper lid usually casts a shadow so this makes the eye more realistic.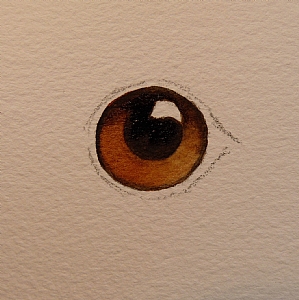 Step 4. Define the area immediately outside the eye.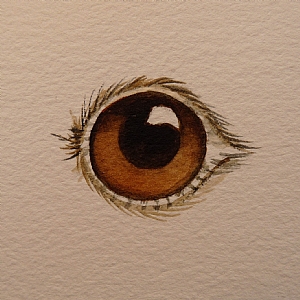 Step 5. Soften the outside right edge of highlight by lifting color with a stiff damp brush. Lift additional color within the pupil out onto the iris just below this highlight. Drop in a bit of soft blue on the outside right edges of the highlight. Now the eye looks wet and glass-like!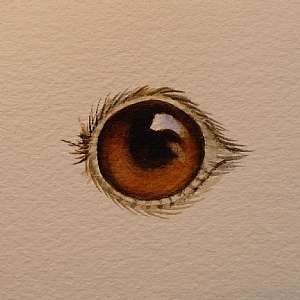 The eyes have it!
Thanks for looking!! Jean :)