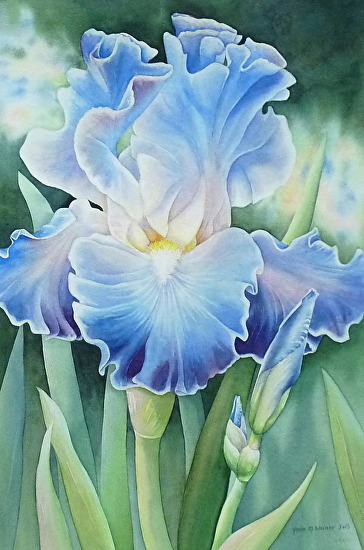 Moonlit Dance
22" x 15"
Jean Weiner is a professional watercolor artist in Le Mars, Iowa. The works on this site represent a selection of Jean's favorite and diverse subject matter; wildlife, domestic animals, portraits, landscapes, still life, along with commissioned works. Many paintings are available for sale and include custom framing.
"My artistic ability is a gift. Watercolor is my medium of choice because it challenges me. I typically work from several photo references to develop an original composition. I love to combine the use of soft, wet into wet, backgrounds along with crisp detailed foreground subjects, choosing complimentary, vibrant, colors, emphasizing light. I often choose to paint God's beautiful nature, in the hope that those who pause long enough to view my art might better appreciate the beauty that surrounds us all." ~ Jean
Please visit Jean's store on
ZAZZLE
for more unique gifts!

See other gifts available on Zazzle.
">
See other gifts available on Zazzle.